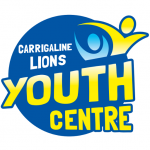 On Friday the 18th September, Minister Simon Coveney TD formally opened the new Carrigaline Lions Youth Centre. The opening was attended by over 200 guests including representatives from local organisations, schools and churches as well as local councilors and TDs.
This new 6,000 sq. foot landmark building was commissioned by the Carrigaline and District Lions Club and includes a youth cafe, activity room and IT room as well as offices and meeting spaces.
The landmark building was designed by Kieran J. Barry & Associates, Carrigaline and the main contractor was Vision Construction.
SECAD have put €500,000 into this project in grant assistance for which we are very grateful and without which the project could not have happened. A further €290,000 in term loans was provided by Clann Credo and they also facilitated us with bridging finance during the construction phase.
Sponsors that have generously assisted us with the Project include:
Astra Construction
Carrigaline Community Association
Collins SuperValu Carrigaline
Cork Builders Providers
Cork County Council through its Community Grants Programme and the Area Engineers Office including the Area Engineer Madeleine Healy and her staff.
Dairygold
Irish Naval Service
Janssen
Kerry Group
KWP Print & Design
Musgrave Foundation
National Maritime College of Ireland
Patrick Coughlan
We are very grateful to all of these and to the many other companies and individuals who gave freely of their time and went above and beyond the norm to ensure that the project was a success.
We would also like to thank the following for their assistance with the opening event:
Carrigaline Pipe Band
Scoil Mhuire Lourdes Choir
Carrigaline Community School Choir and Ms Cooke
Irish Naval Service for providing us with the Honour Guard
Father Pat FogartyNyhan & Reverend Tony Murphy who performed the blessing
Carrigaline Court Hotel
Fernhill Golf and Country Club who provided the catering