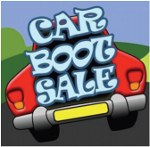 Please note that our next Car Boot Sale will be held on Sunday, August 7th 2016 and not on July 31st as originally planned. As usual this boot sale will take place in the Circus Field, Carrigaline (beside Lidl).
All proceeds will go towards the new Carrigaline Youth Centre.
See here for more information.
Further sales are planned for the following dates:
August 28th
September 25th
October 23rd